Stacked Snowball Debt Repayment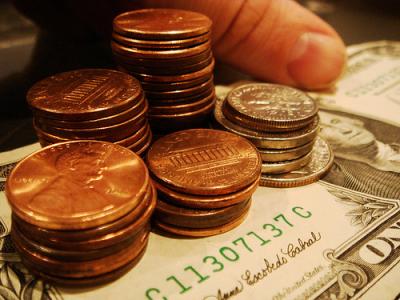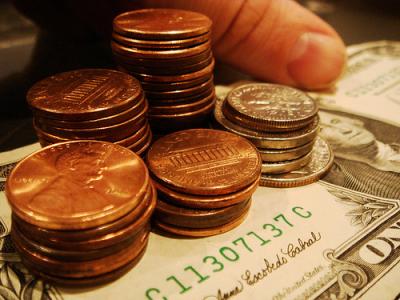 Paying down debt is hard. I don't want to go into all the details about how and why to pay down debt because other people have already done that better than I could.
I just want to throw out the method I've been using since I first acquired debt, before I'd ever heard the terms "snowball" or "stack" methods. I've been using this with great success, and wanted to share. I recently noticed that Mint quietly does this with debt repayment loan goals built into the site. I'm calling it (cleverly) the "Stacked Snowball" method.
Briefly:
The snowball method involves paying as much as possible toward the smallest loan you have first, and then when that loan is payed off, snowballing the payments from that one into the next highest. The thing to note is that this is highest dollar amount, not highest interest rate. This method has seen great success because of it's ability to motivate the person, as opposed to the long term (and thus less tangible) rewards of the stack method.
The stack method, contrarily, involves paying as much as possible toward your highest interest rate loan first, while making minimum payments on all lower interest rate loans. This is the method preferred by the math since overall, you'll pay less in interest.
Mint's version is a nice combination:
Sort loans by interest rate
Pay off the lowest dollar amount loans of the highest interest rate first.
For example, if you have 4 loans: $10k @ 15%, $5k @ 15%, $10k @ 5%, and $5k @ 5%, you'd pay them off in this order:
$5k @ 15%
$10k @ 15%
$5k @ 5%
$10k @ 5%
This helps you get a combination of "quick wins" and still saving more money on interest, but it's much more heavily weighted toward the interest rates than paying off small loans, so the "quick wins" are often few and far between. I make one additional modification to this: "unless I can pay off a low interest loan in a month."
For example, let's add a loan of $1k @ 2% to that list. Normally, I would pay minimums on the loans, putting extra repayment toward them in this order:
$5k @ 15%
$10k @ 15%
$5k @ 5%
$10k @ 5%
$1K @ 2%
But this means I might be paying on that 2% interest rate loan for another year because of how low the monthly payments are. So, let's say I regularly pay an additional $1000 (i.e., $1000 more than the minimum payments) toward my debt. Instead of paying that $1000 toward the $5k @ 15% loan, I'm going to divert that $1000 toward the 2% interest rate loan this month, and wipe it off the slate. Then, I return to the stacked snowball, paying that $1000 (plus the minimum payment on the 2% loan - this is the snowball!) toward the $5k @ 15% loan.
I've found that this gives me a much more balanced repayment plan than either stack or snowball, because I get wins from both strategies.
One final note: As a kind of exception-to-the-exception, I don't necessarily recommend this if you do have debts at or above 15%. Dave Ramsey doesn't make any exception to his advocacy for snowball except your mortgage, but I think that if you have high interest rate debts like that, the "quick wins" aren't worth it - pay off those credit cards ASAP, and forget the small loans.