Rocky Face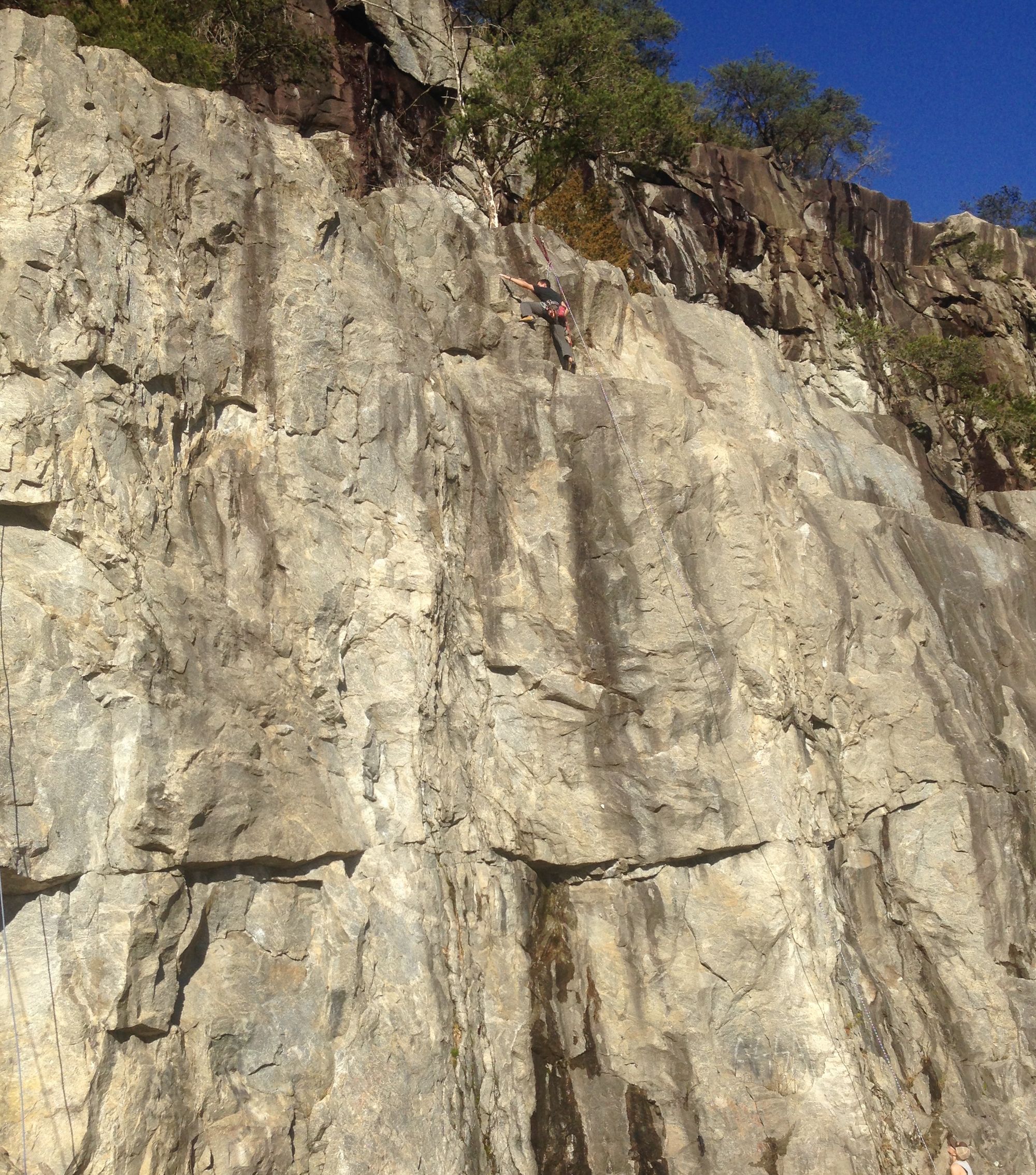 Yesterday I had the opportunity to climb at Rocky Face Mountain Recreation Area. Rocky Face is a man-made crag. It's the remnants of an old quarry that has been cleaned up, bolted, and permitted for climbing. I enjoyed Rocky Face a lot.
The climbing can be a bit different from what outdoor climbers may be used to - there are a lot of loose stones, sharp rocks, and a few drill holes - holes 6 feet long and 6 inches across, because of the crag's past as a quarry.
The crag is literally a stone's throw from the parking lot, there are picnic tables for gear and lunch just feet from the belay, plenty of bolts and anchors, and just a short walk and scramble to the top, if you want to set top-rope anchors. When the sun is out, the sun is on you and on the rock. There's no shade or sun protection, and on this sunny day in March, the rock started to get pretty hot. No doubt, there are some that would hate both the environment and quality of rock, but I enjoyed it.
I lead three 5.7's and a 5.9, and I top-roped a 5.10+ and a 5.11b. All in all I had a great day. I climbed well - right at my peak level, I got plenty of (maybe a bit too much) sun, I met some great new friends, and got to experience another NC crag.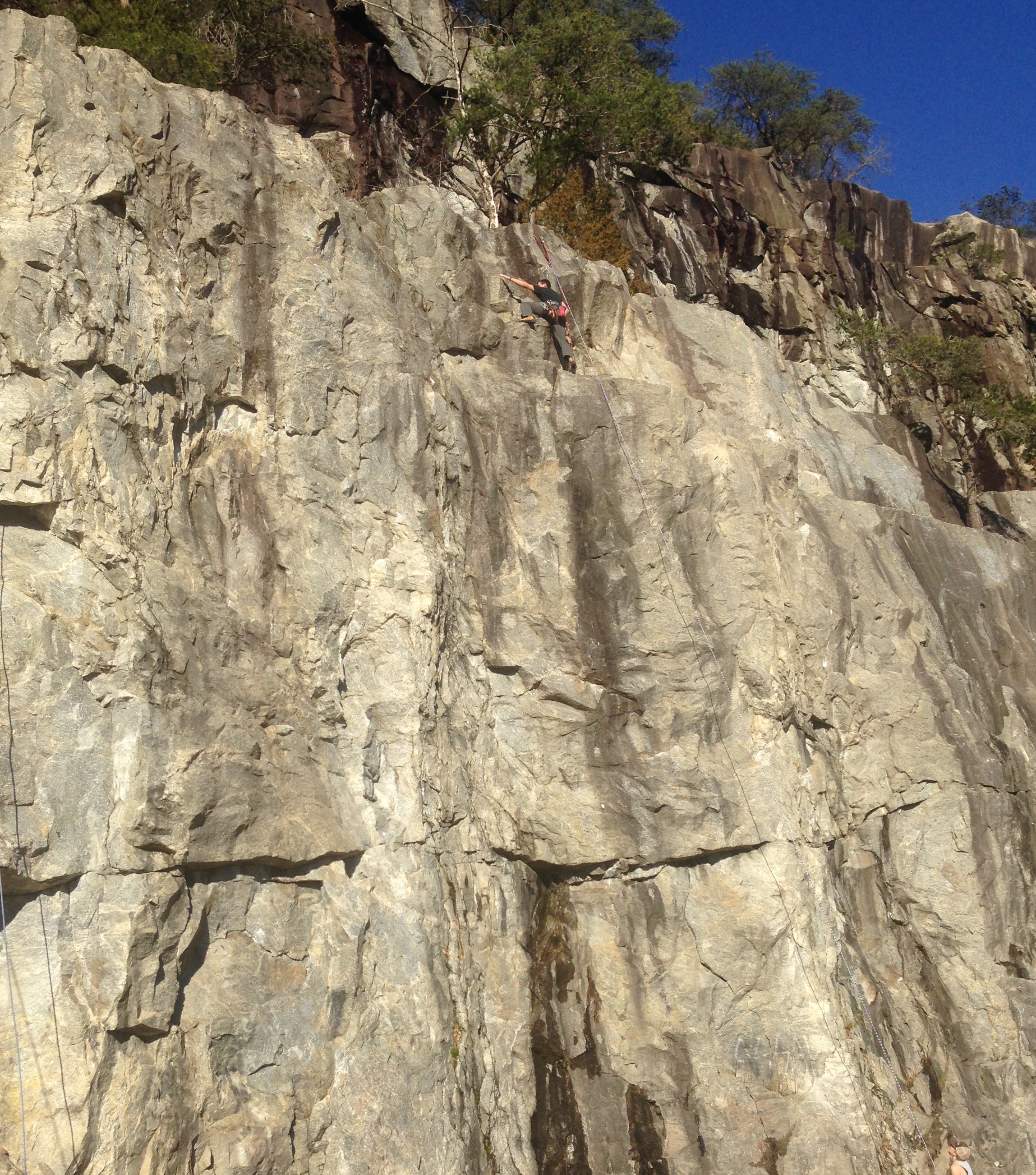 The team at Rock Dimensions spearheaded the project and put up the bolts. Volunteers helped remove old bolts, create stone-lined paths, and clean up trash. Check it out on Mountain Project.