Camping!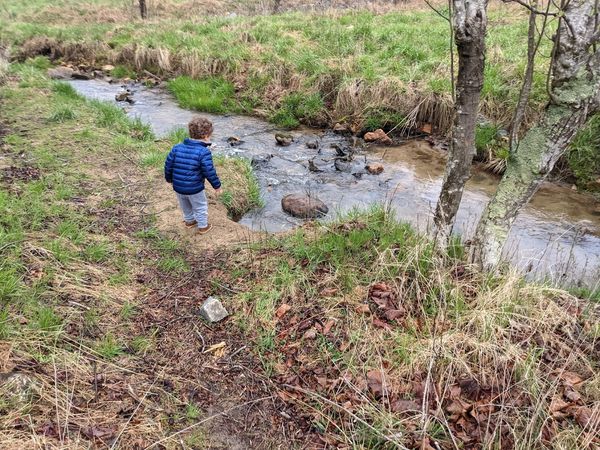 This weekend, Atlas and I went camping at Stone Mountain State Park, in North-Western North Carolina. Bailey's not big on camping, and we don't have any air pads or air-mattresses, so I told her she was welcome to have a couple days off and just hang out at home with Mudd. That meant it was just me and Atlas.
We set up camp on the first day just to get familiar with the campsite and the tent!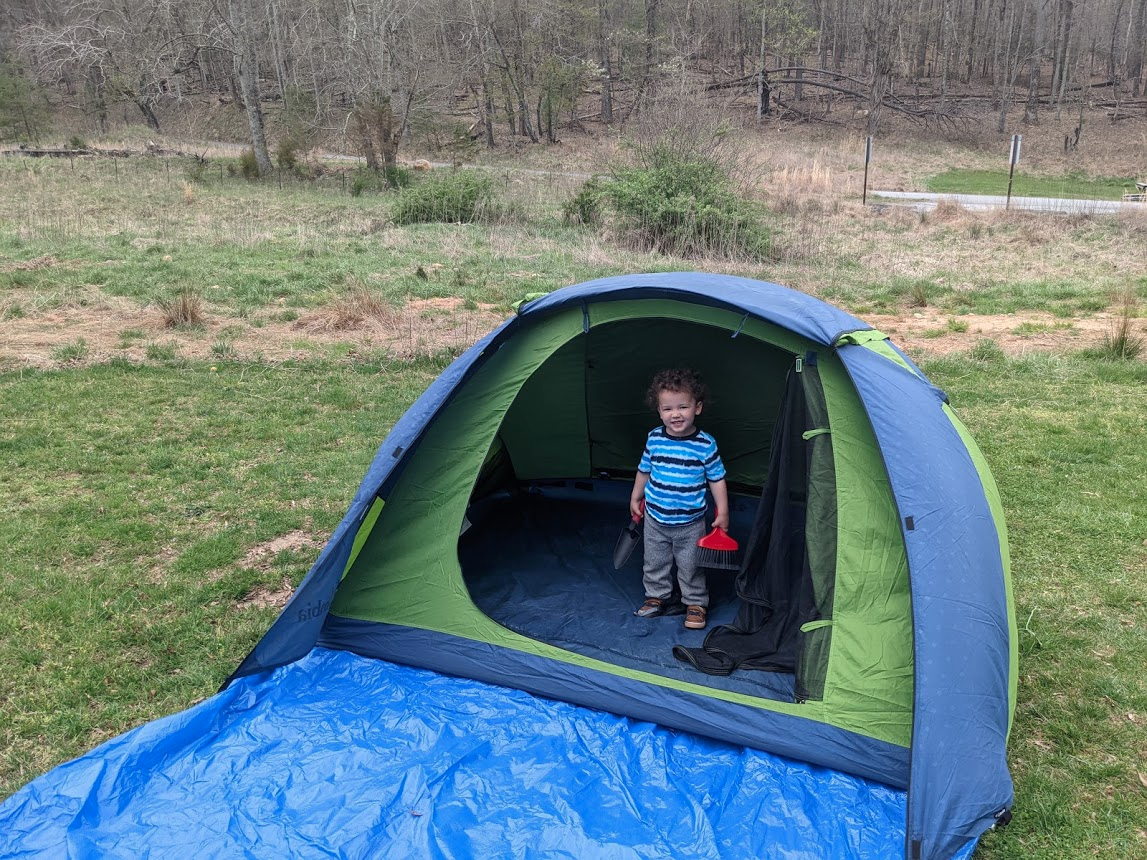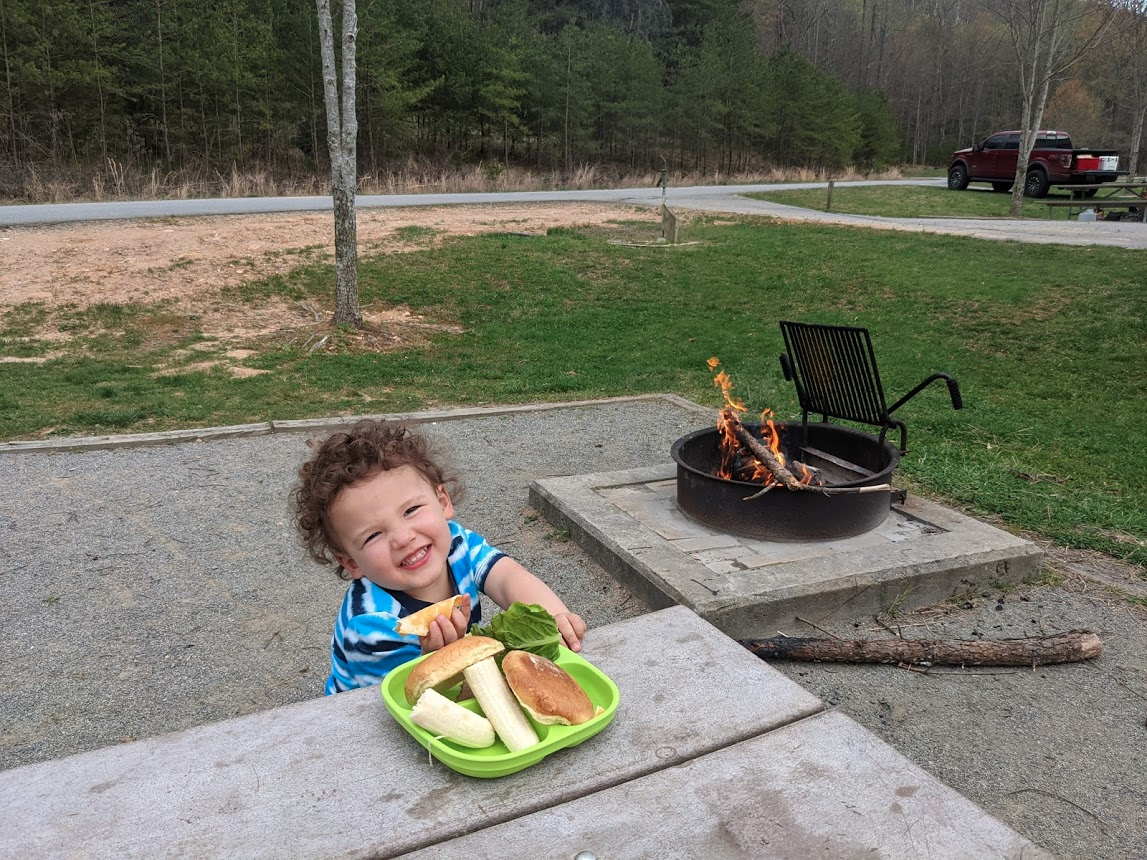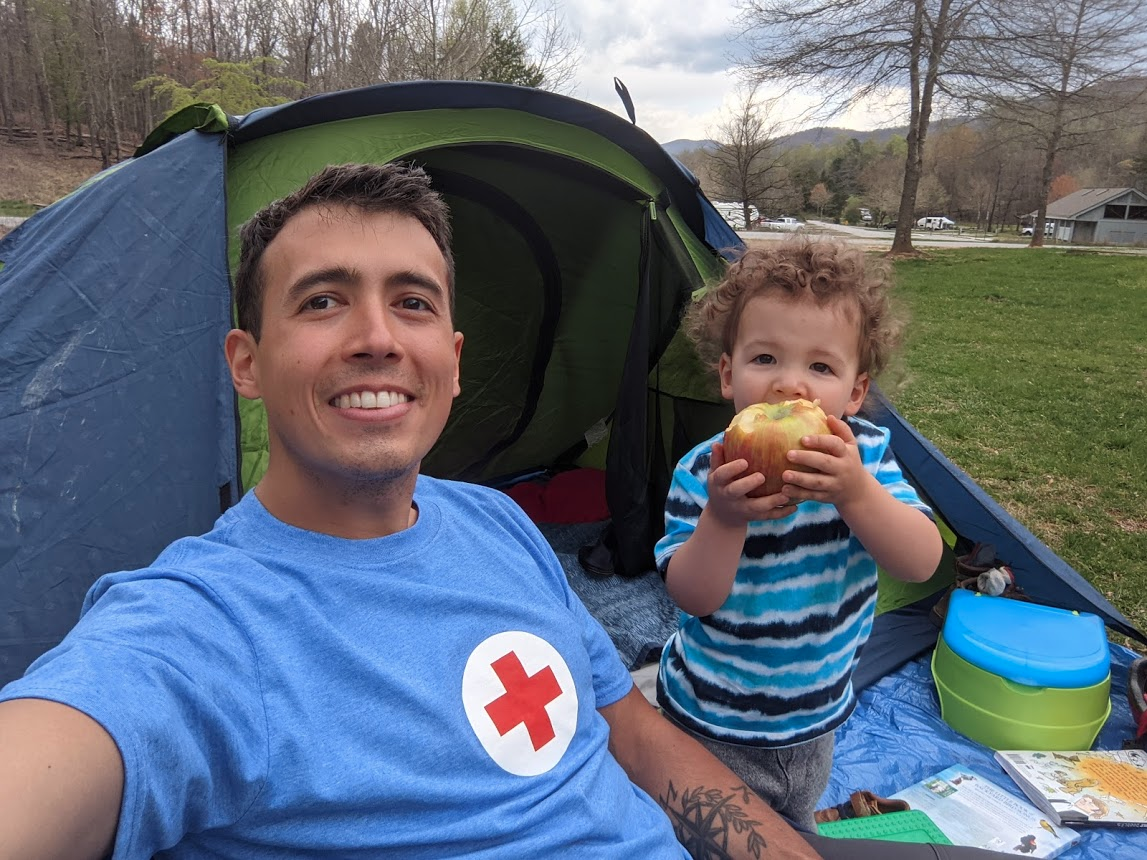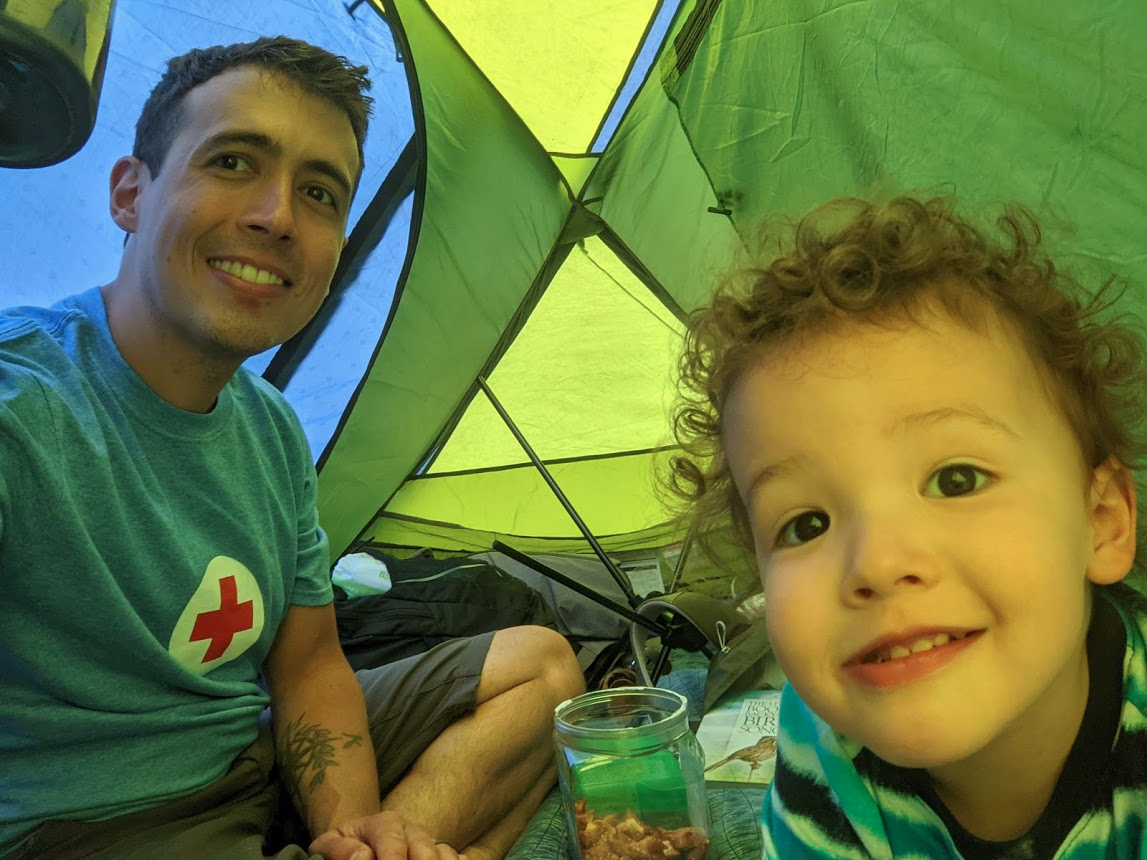 Atlas loved exploring the stream nearby. The park ranger said that in warmer weather, campers will plant chairs in the stream and relax in the water!  Atlas LOVED having toast made over the fire (it was the bread from his sandwich the day before).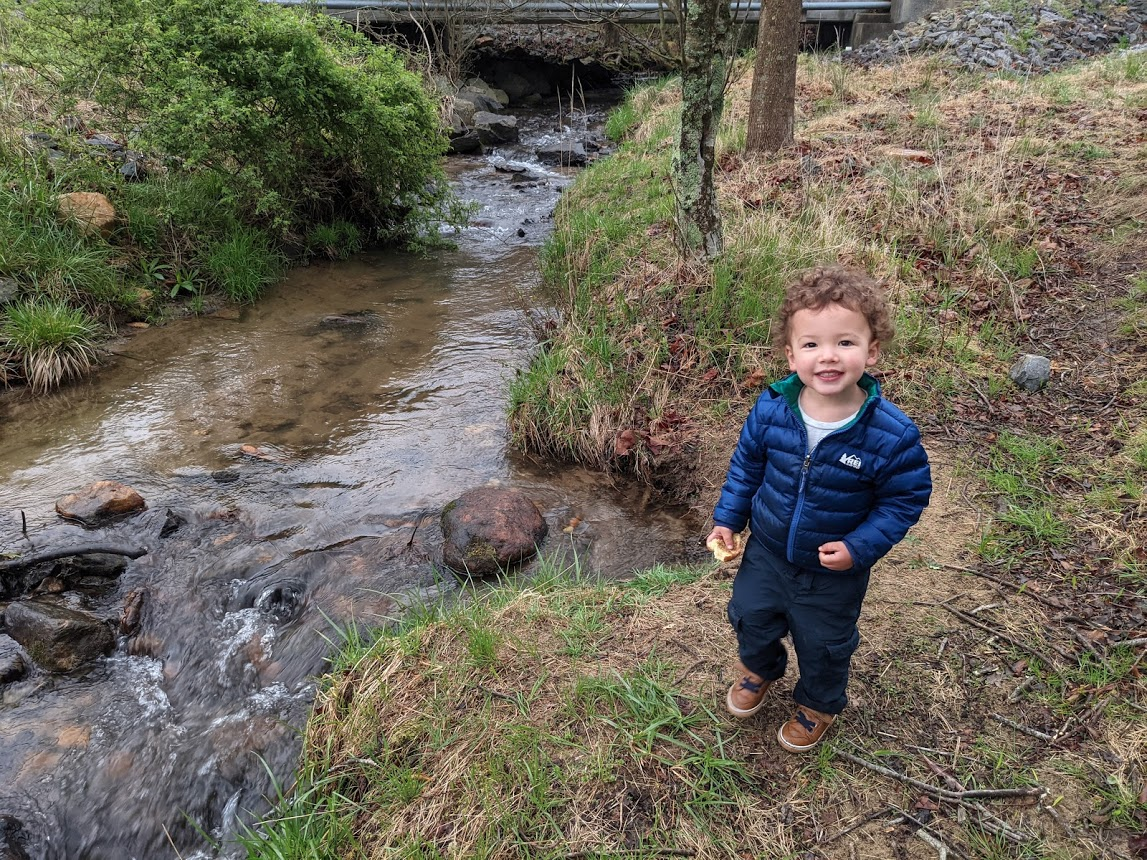 The next day, we hiked out to Stone Mountain Falls. It wasn't a long hike, but it had a lot stairs, and a great view!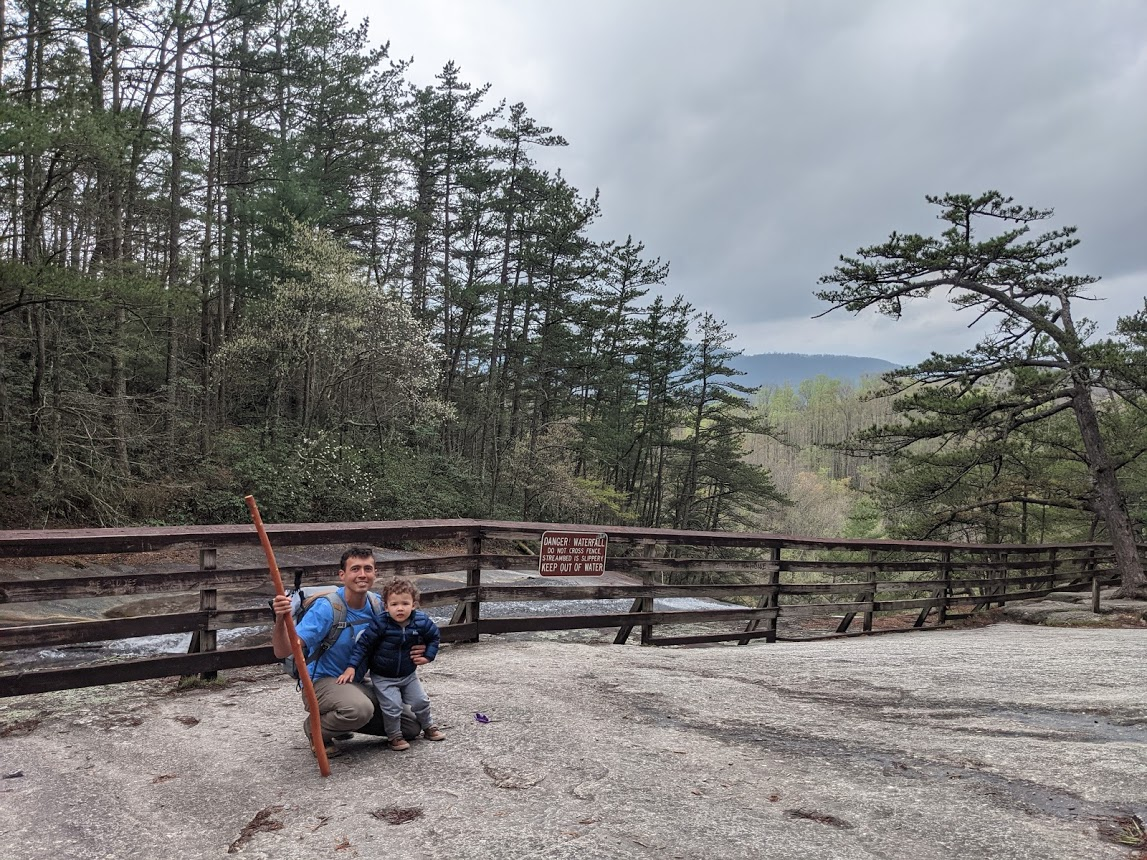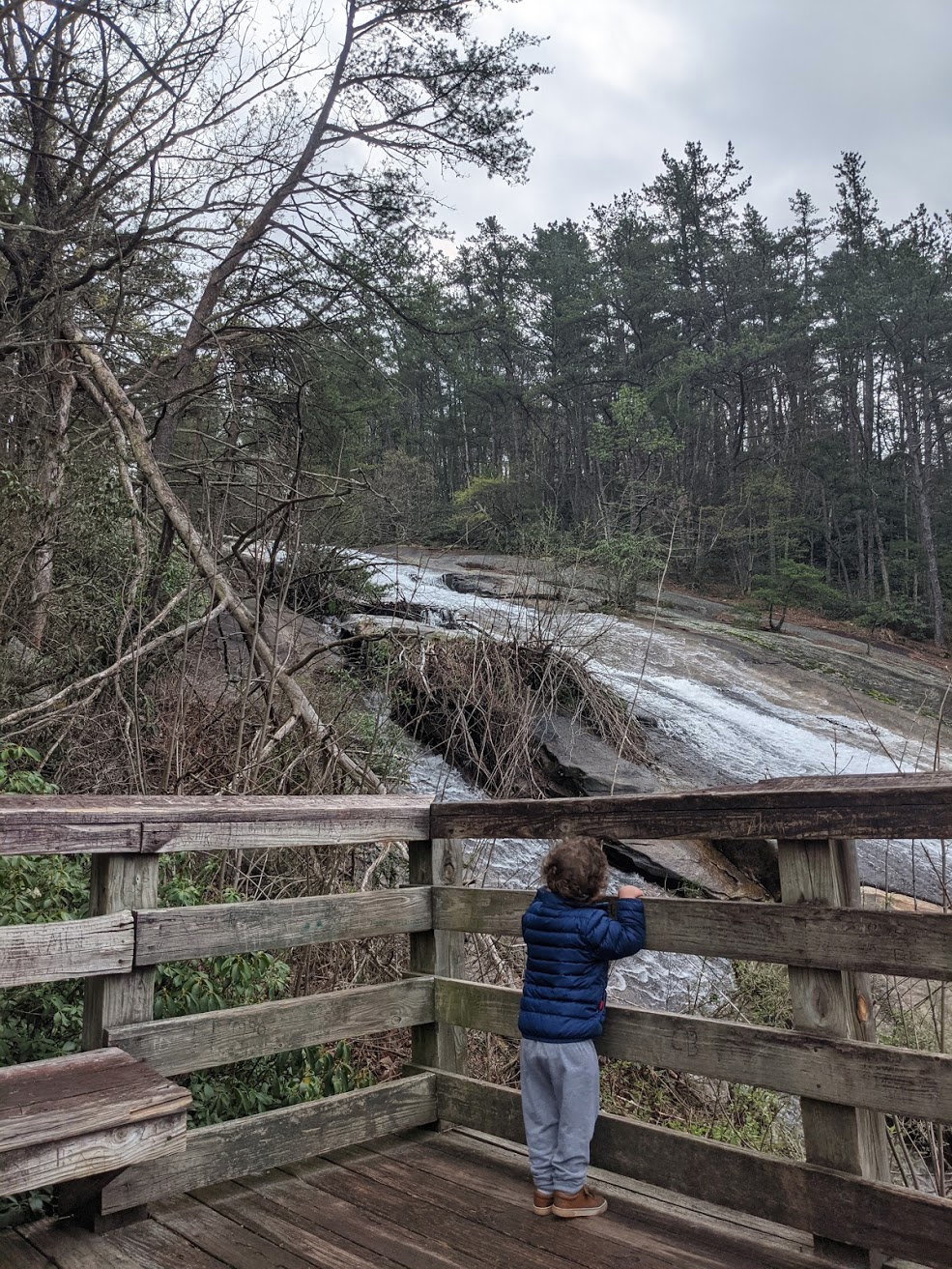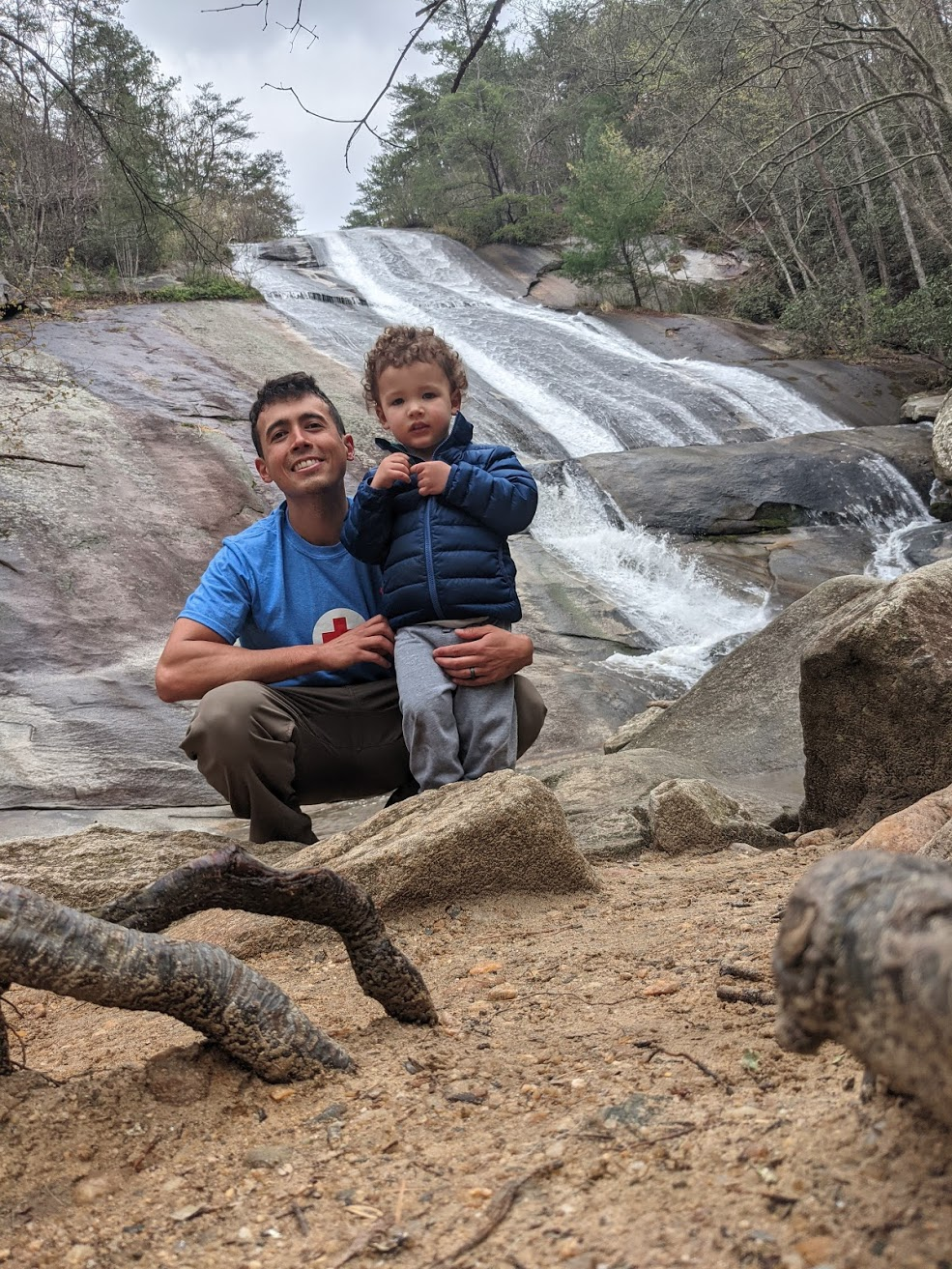 For lunch on Saturday, we had some smoked salmon that I brought, and it was super tasty. We also had apples, grapes, cucumber, another sandwich, pretzels, and nuts!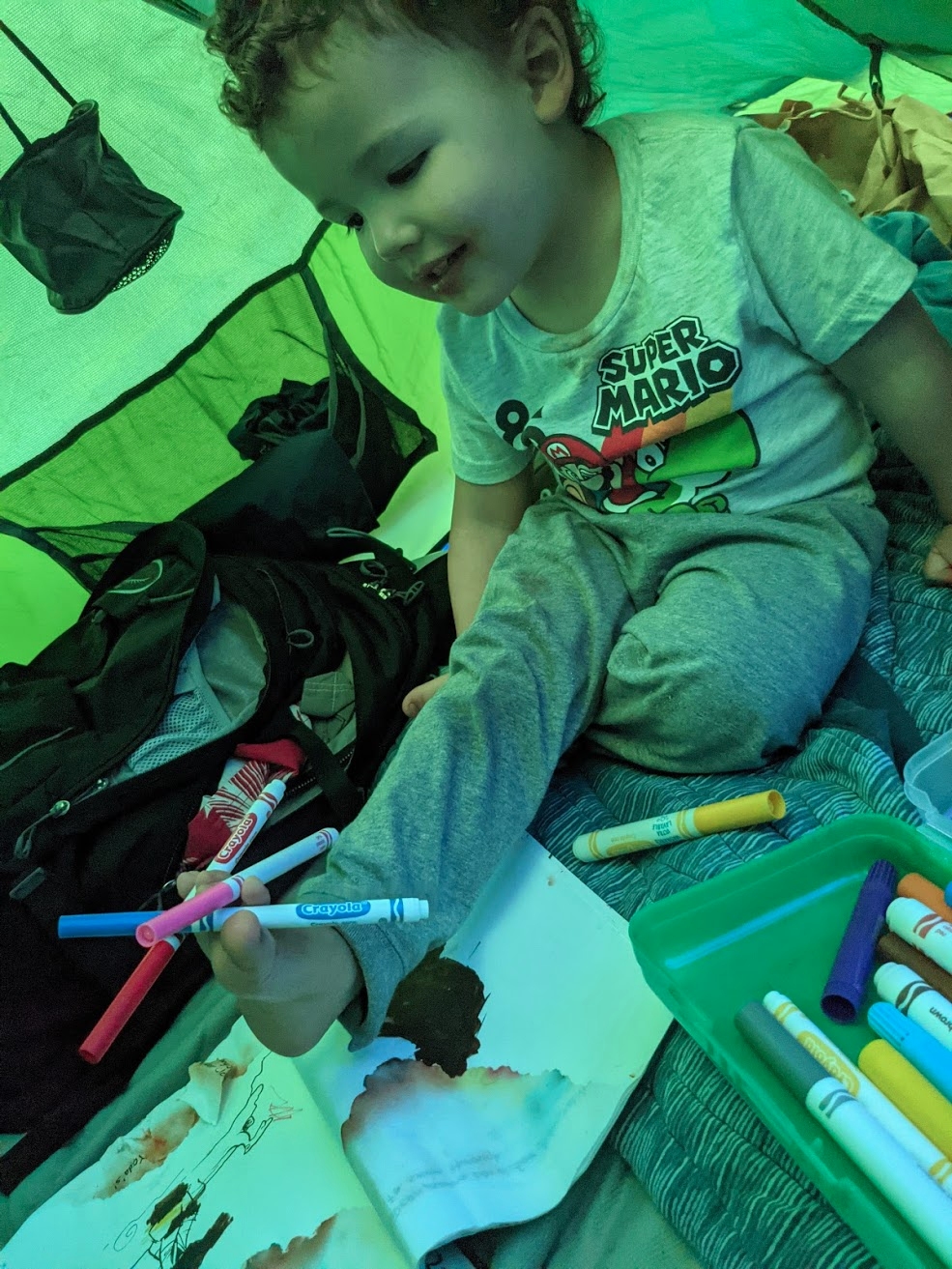 We did lots of activities at the camp site and in the tent while it was raining.
We brought lots of fresh fruits and veggies and some pre-made sandwiches that we didn't have to cook, but we brought a can of beans and a can of soup to cook over the fire. The smoke gave the soup a really great flavor!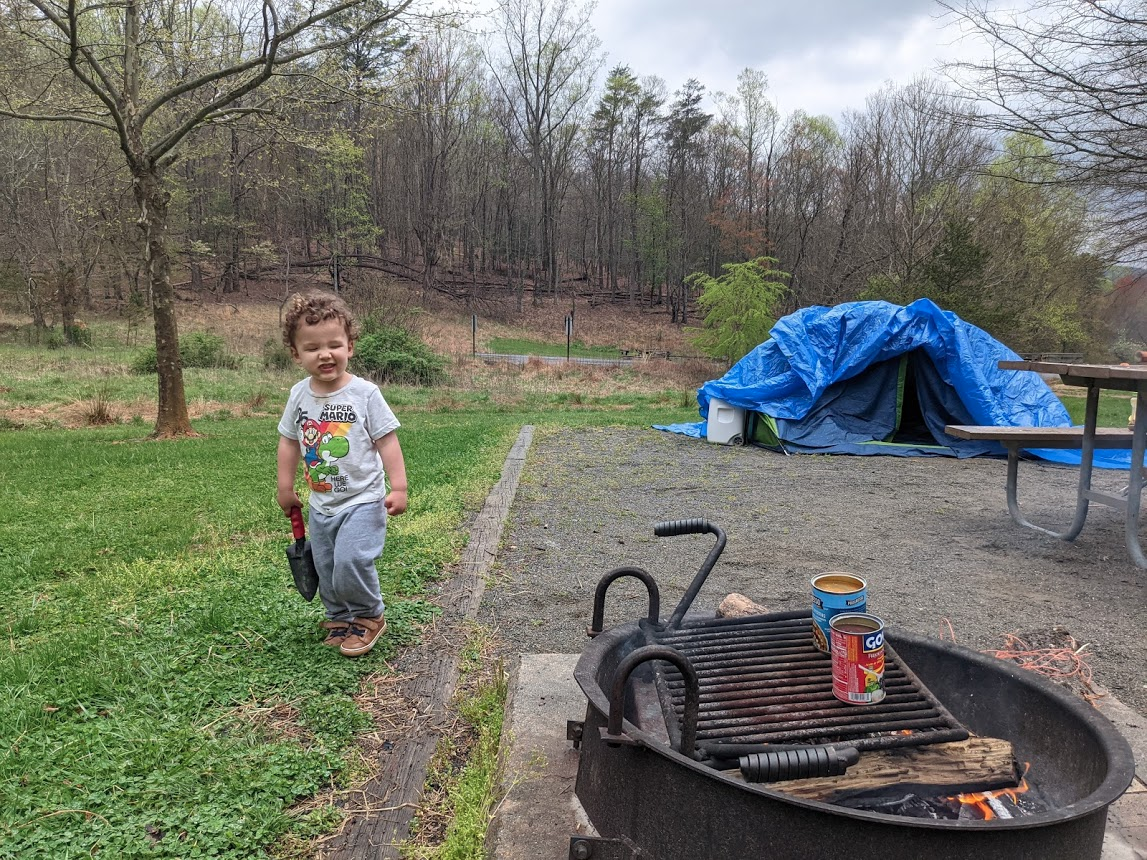 Even in the rain, we had lots of fun!